62 ' WELCOME TO WHS CLASS OF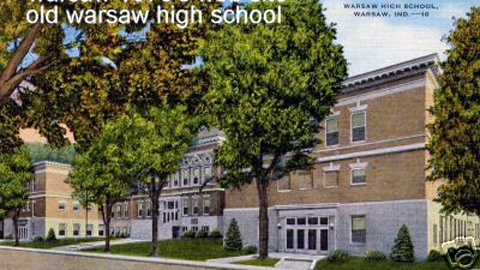 Class Motto:

A journey of a thousand miles begins with a single step.

Confucius
Obituary for Kenneth Anders. Taken from Titus Funeral Home.


Kenneth Anders passed away in his home on May 24, 2020. He was 76 years old.
Kenny was born on January 31, 1944 in Warsaw, Indiana to James Howard Anders and Pauline (Shultz) Anders. He was a 1962 graduate of Warsaw High School and was an honorably discharged veteran of the United States Marine Corp. He served in

Hawaii, North Carolina, and two tours in Viet Nam where he laid communication lines. He was also trained in automotive repair while serving and after being discharged as a sergeant from Cherry Point, North Carolina, returned to Warsaw where he worked in the Ford parts department for many years. Later, he worked for Explorer Van as a driver.




Kenny as many knew him, was a proud veteran, a steadfast supporter of our troops, and liked to follow politics. He never lost his passion for classic and unique cars and could often be found flipping through Hot Rod Magazine lingering on any page that showed a 1966 Ford Mustang. He was a regular in the coffee crews of Cozy Cottage and McDonalds. Most importantly, he was a proud

father and loving Grandfather: time spent with his family was priceless.




Those who survive him include his children: Lisa Grotemat of Fort Wayne, Audrey(Edward) Dempsey of Pierceton, Adam (Jack) Anders, Gregory Anders, and Kathryn (Rob Jeffery) Anders, all of Warsaw; eleven grandchildren, and two great-grandchildren. His sister-in-law, Sue Anders (wife to David) also survives. He was preceded in passing by his brothers: David Anders and Richard Anders, and by his parents.
Kenneth's funeral is on Friday, May 29, 2020 with burial in Oakwood Cemetery. Military honors will be presented by members of American Legion Post 49 and VFW Post 1126.